Traveling Spoon: Iceland Experience
Have you ever wanted to experience a city and its people, but don't have a lot of time or know where to start? If you said yes, then Traveling Spoon is the Iceland experience you need. Three other influencers and I were invited into Albert and Bergthor's Reykjavik home on our last day in Iceland to have an Icelandic food experience with Traveling Spoon.
Meet our Hosts
Upon entering, we were greeted with smiles, hugs and delicious rhubarb cordial in sparkling water. Albert and Bergthor are two of the funniest and most charismatic people I've ever met and it shows in everything they do. Bergthor is a beautiful opera singer, among his many other talents that you will learn about during your visit. He might even treat you to a song or two during your stay. Albert is the chef and mastermind behind your incredible meal. Their home is brilliant and matches their personality as a couple perfectly. Their home also includes the most beautiful bathroom I've ever seen, which we decided to call "Versace" the entire day. The table setting for our meal was more beautiful than I expected. Everything matched and went so well together, from the chargers to the flowers.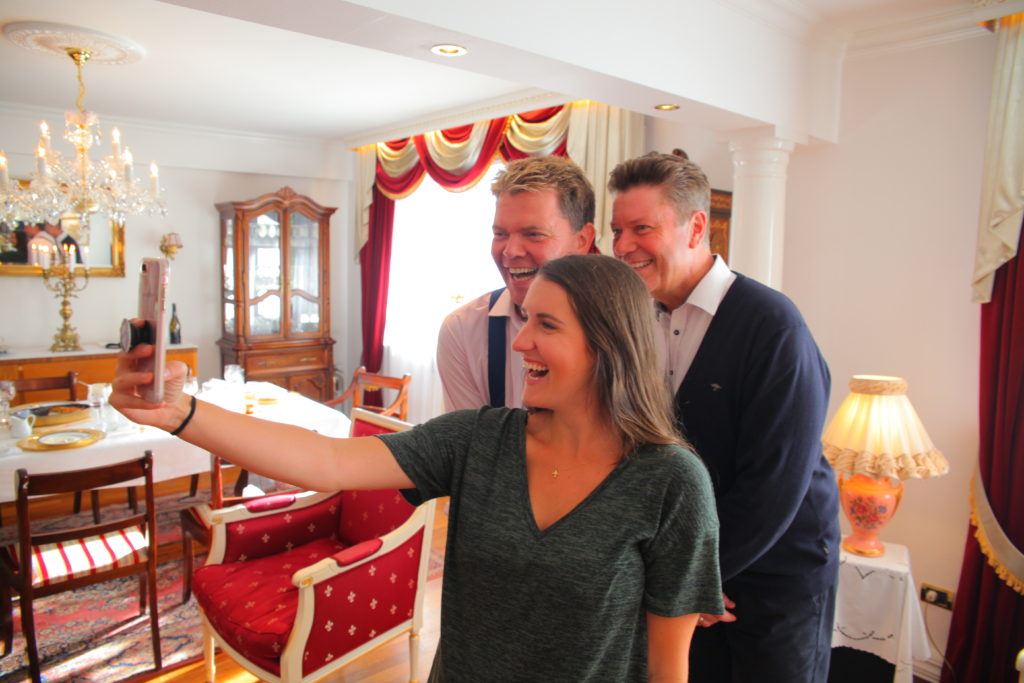 Icelandic Food
We started our food experience with a seafood soup. This soup was anything, but ordinary because it included lobster, crab, tomatoes and more. I think it's the most flavorful soup I've ever had. After devouring our soup, we helped Albert prepare dessert, rhubarb cake. This cake is a family recipe and he knows it by heart. We had so much fun learning all of the different ingredients and tricks he uses to prepare this loved dessert. I had the [difficult] task of chopping the rhubarb. While our dessert was baking, we sat down for the second course of lamb with caramelized potatoes and vegetables. I don't eat meat, but did try a bite of the lamb and it was very light and flavorful. Everyone else in the group loved and completely devoured theirs and mine. The rhubarb cake was next followed by coffee. The cake was extremely fresh tasting because of the fruit inside and was baked to perfection thanks to Albert's secret ingredient that he prepares from scratch himself. It's topped off with fresh whipped cream and is so delicious.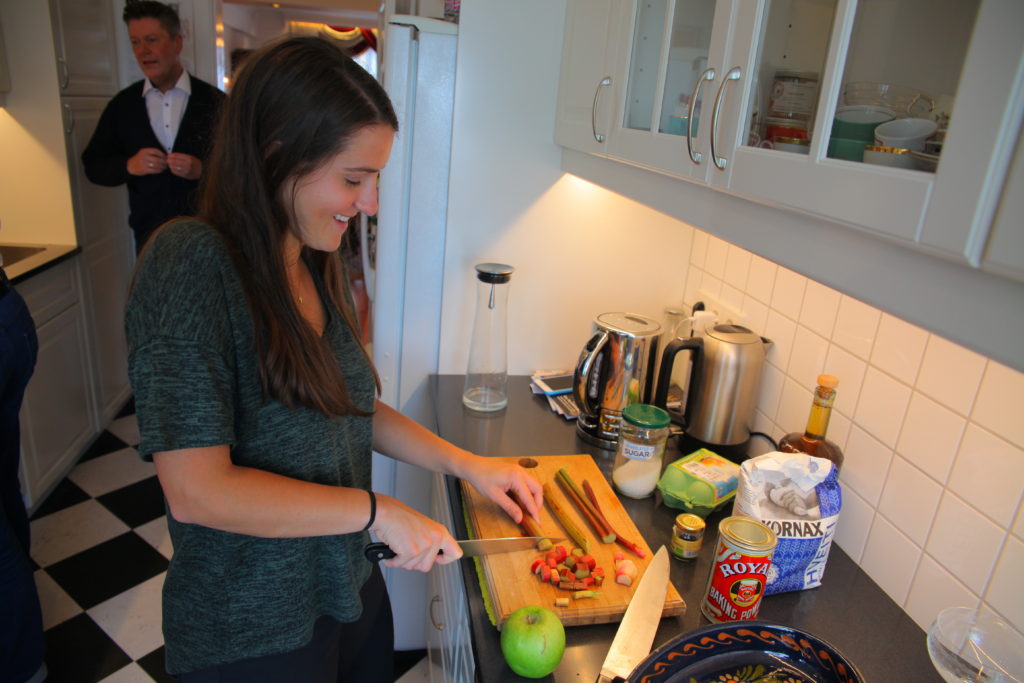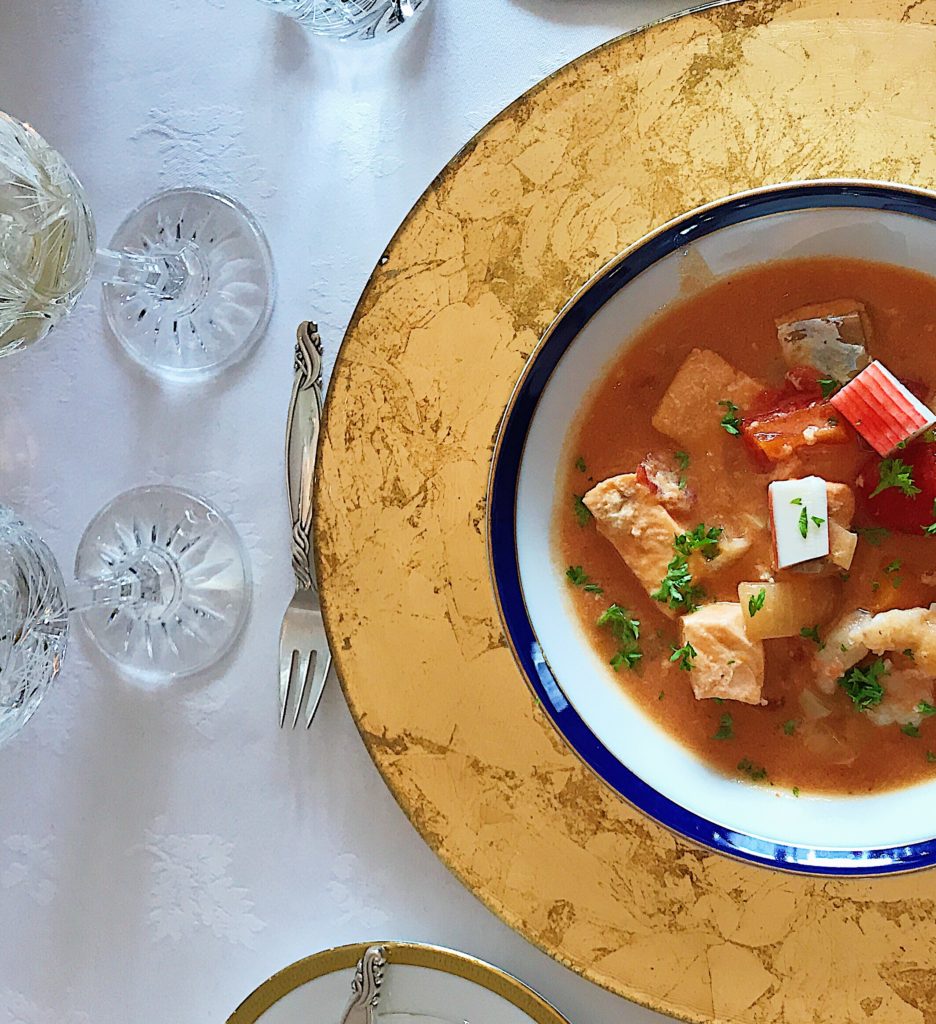 Experience and Atmosphere
Albert and Bergthor are such incredible hosts so this definitely wasn't their first rodeo. Each part of this Iceland experience was planned and well-thought-out except for our spontaneous laughter at each and every one of their stories, which they are full of! We enjoyed Bergthor's musical talents, played some games and even laughed until we cried at some of their pranks and ongoing jokes with friends. Albert and Bergthor are the perfect hosts to have an Icelandic experience with. They truly know how to host a gathering and are incredibly knowledgeable about Iceland. We learned so much about them and about Iceland during this experience. This is one of my favorite experiences from my week in Iceland.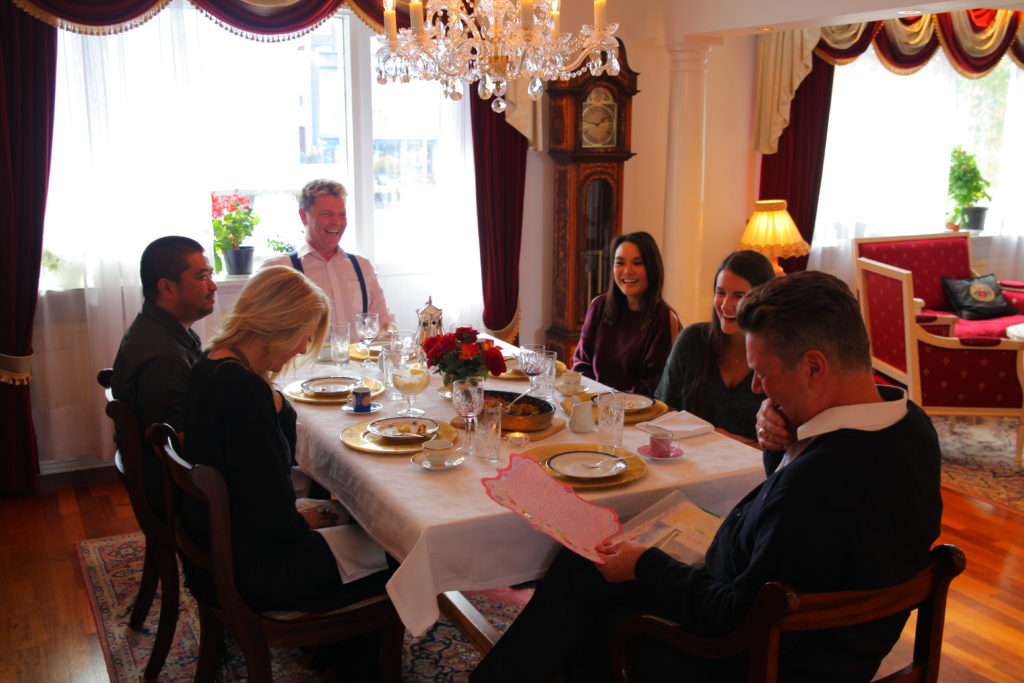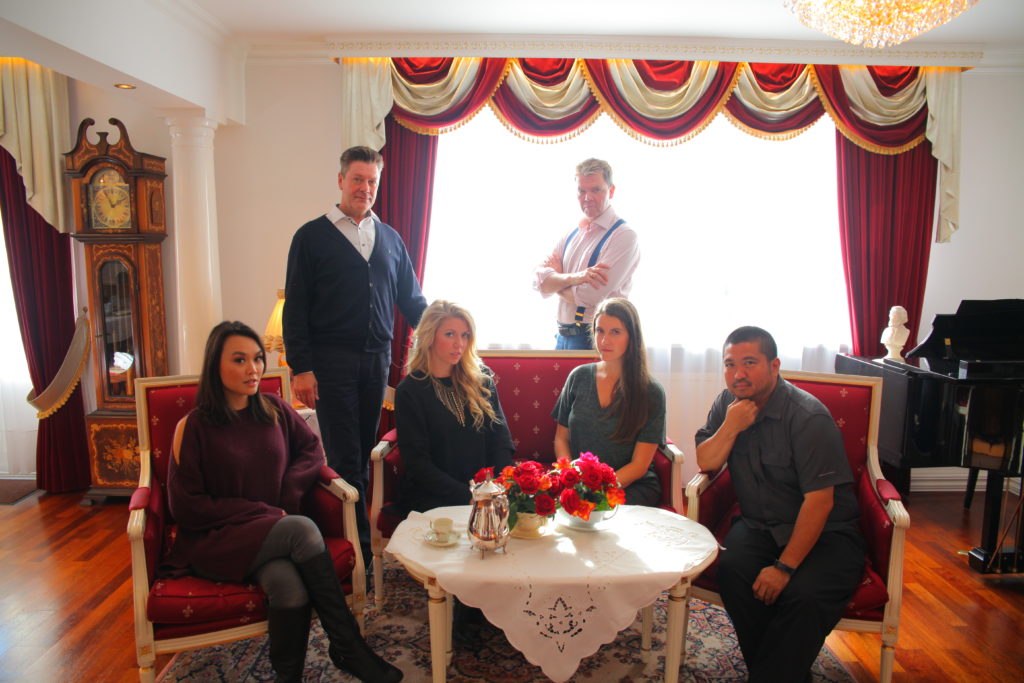 About Traveling Spoon
Traveling Spoon is a company that helps you experience local cuisines when traveling or even at home. It is a way to learn more about the local culture, people and food of a place you're visiting while having a safe and enjoyable experience. Traveling Spoon is currently available in multiple countries and offers varying experiences depending on location and host.
Want to read a story that will make you feel like you were in the room with us experiencing every laugh and story? Read The Petite Adventurer's take on our Iceland experience!
Or watch Todd's video so you can see what it was like!
*This Iceland experience was sponsored by Traveling Spoon, but all thoughts are my own.