South Bohemia, Czech Republic is the perfect destination during all seasons because it offers a little of everything you would want while on vacation. If you're interested in outdoor activities, history or culture then South Bohemia is the perfect place to explore. There are chateaus, breathtaking landscapes and even relaxing spas.
This region is easily accessible so you can stay for a while or pick a hub and do day trips from there. It's definitely easiest if you have a rental car, but there are buses, trains and taxis that will help you get to your next destination if you choose not to rent a car. Here are some of the main locations and sites that are visited in the South Bohemian region.
---
České Budějovice
České Budějovice is the largest city in South Bohemia. It's easily accessible by train or car and is the perfect starting point when exploring South Bohemia. Residence U Černé Vèze is a great option for lodging if you're wanting space. They offer apartment style rooms with kitchen, laundry and living space. It's also minutes away from the square. It is a large city so you can go shopping as well as stroll around the Main Square, which will make you feel like you're in a smaller city. If you're wanting to stay in one city while exploring on day trips then this is a great place to station yourself. I was able to walk everywhere during my stay here, but public transit is also available throughout the city.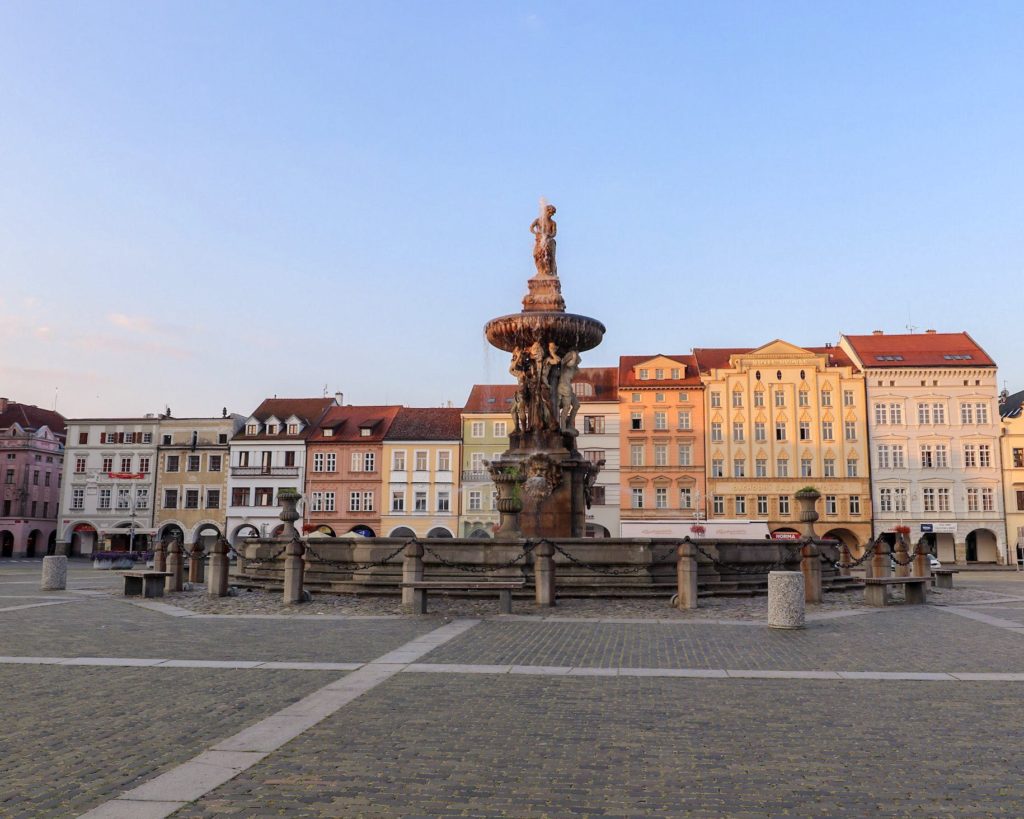 ---
Prachatice
While in Prachatice, the best place to stay is Bed&Bike Prachatice because it is right on the main square and has everything you need. There are three apartments here and each one is well equipped with everything you will need for your stay and is incredibly comfortable. The best part about this B&B is that you don't have to worry about bike rentals as they have them available and they are E-bikes meaning they have power to get you up the tougher parts of a trail. They also have the perfect place to store and charge the E-bikes. They can also help you get to a better starting point if you're wanting to bike in Šumava National Park. If you want something good to eat then Pivovar Prachatice is a great place to check out.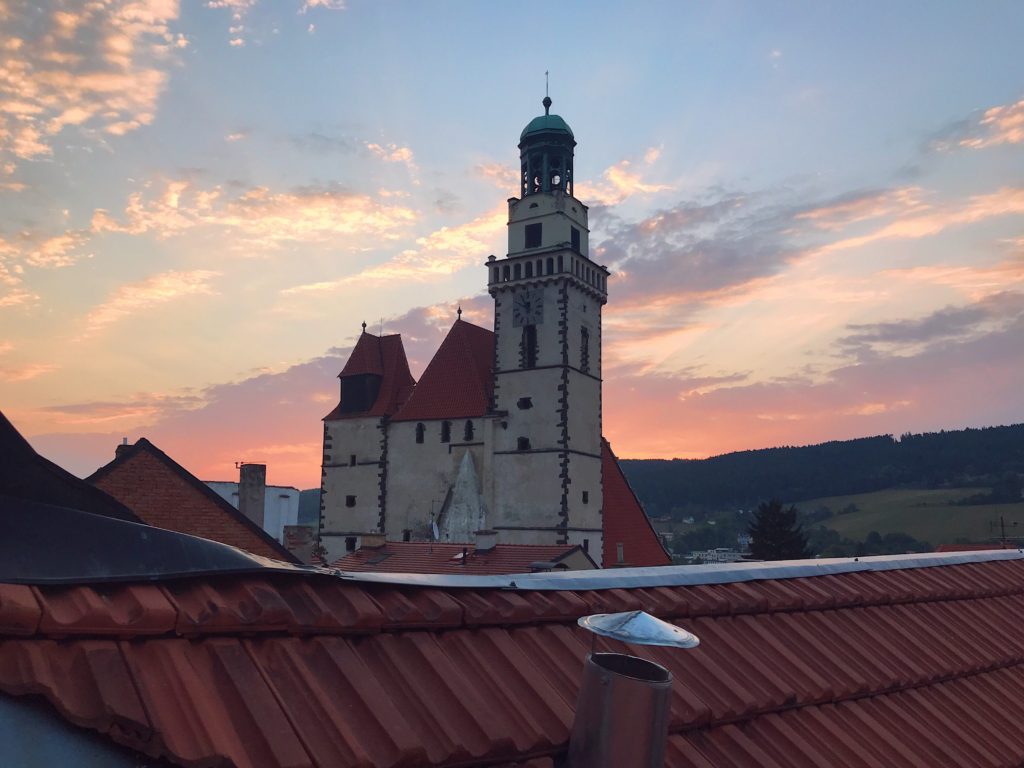 ---
Šumava National Park
The Šumava National Park covers over 200 miles of land and is mostly dense forest. If you're staying at B&B Prachatice then you'll be able to easily bike around the park because of their offers and help. If not, you can rent bikes or you can hike around the park. I definitely recommend the E-bikes because they're not only fun, but also allow you to cover more of the park than if you were to hike. There are short hiking trails as well as longer ones, which are clearly marked. There's more information on their website to help you plan your activities accordingly. If you want to stop somewhere for a bite or a beer to take a break then Pivovar Lyer is where I recommend stopping. They have outdoor and indoor seating, great food and an even better view.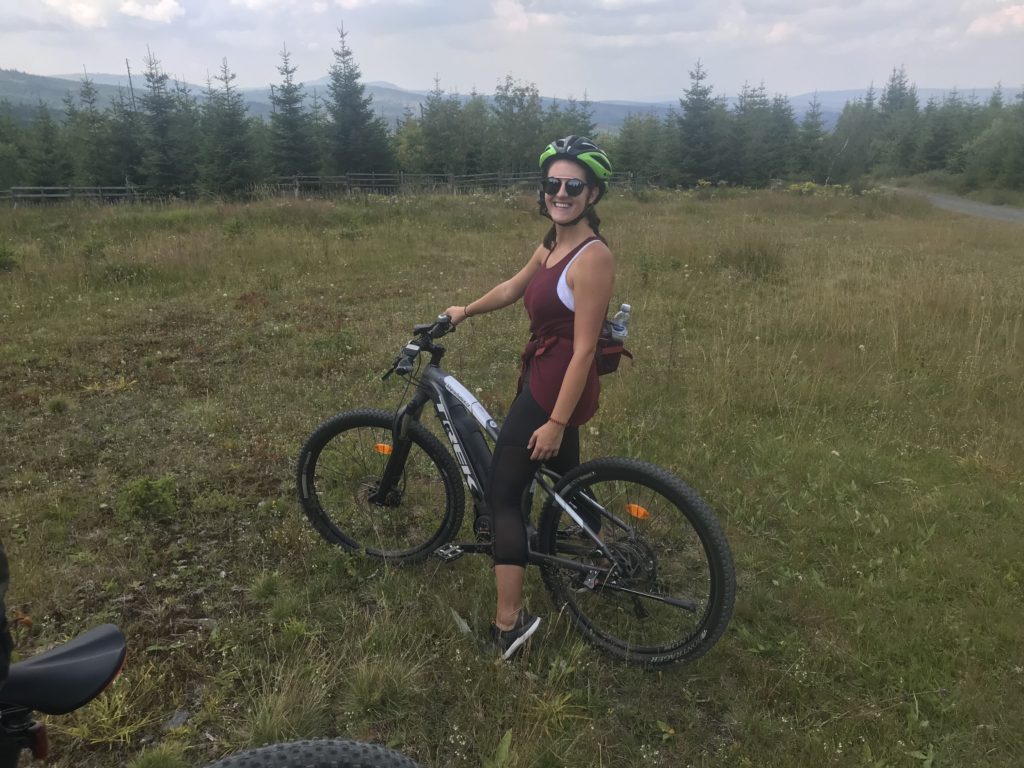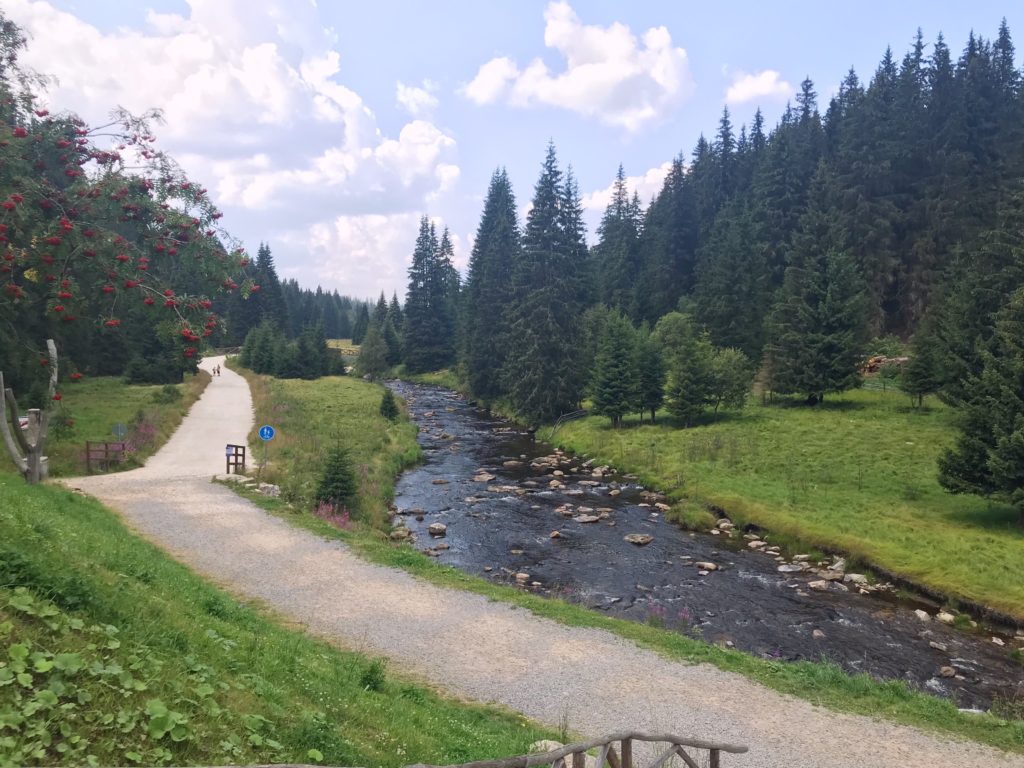 ---
Český Krumlov
The main attraction of Český Krumlov is a castle in the middle of town that dates back to the 14th century and was declared a UNESCO World Heritage site in 1992. There are all types of festivals held here year round, which makes it a great place to stop during a trip to the Czech Republic. Many people also make day trips here, which is a great way to get a taste of this beautiful city.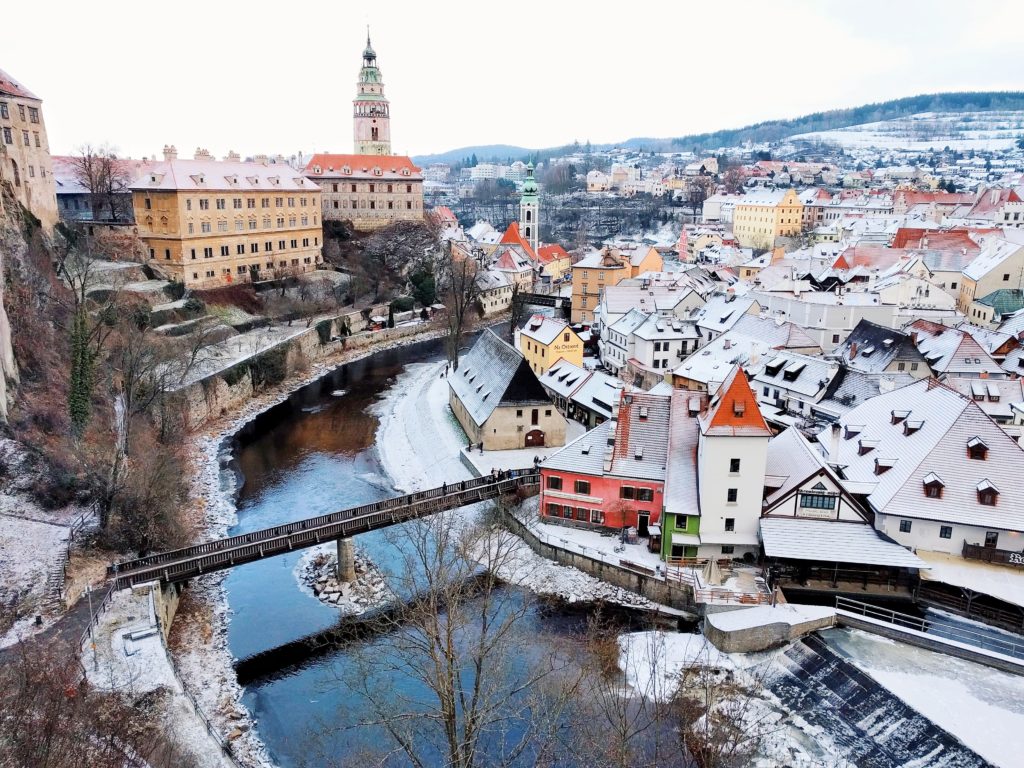 ---
The Czech Republic is home to some of the most beautiful cities and landscapes in the world and you don't want to miss them. Do yourself a favor an explore more than just Prague when you come to this beautiful country. You won't be disappointed.
Want to save this page for later? Don't forget to pin it!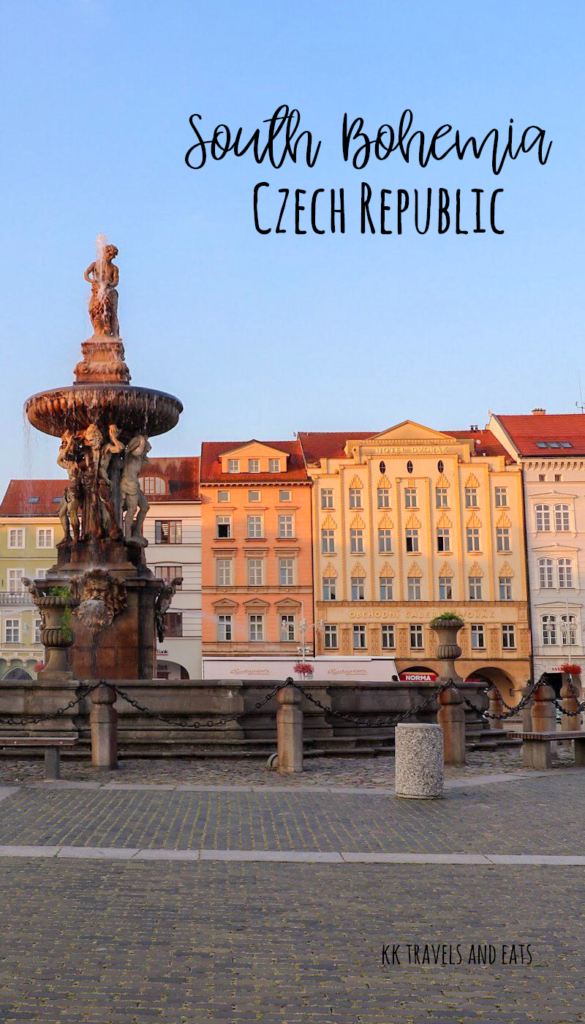 *This post might contain affiliate links. These links are at no additional cost to you and allow me to continue creating content.
*This is a sponsored blog post, but all opinions are my own.