When in Australia, it's worth it to make a trip to the center for a few reasons with one of those reasons being Uluru. Ayers Rock or Uluru is a 348 meter tall piece of sandstone that has sacred meaning to the Aborigines of the area, who are known as the Anang. Here's a good description of how Uluru was formed.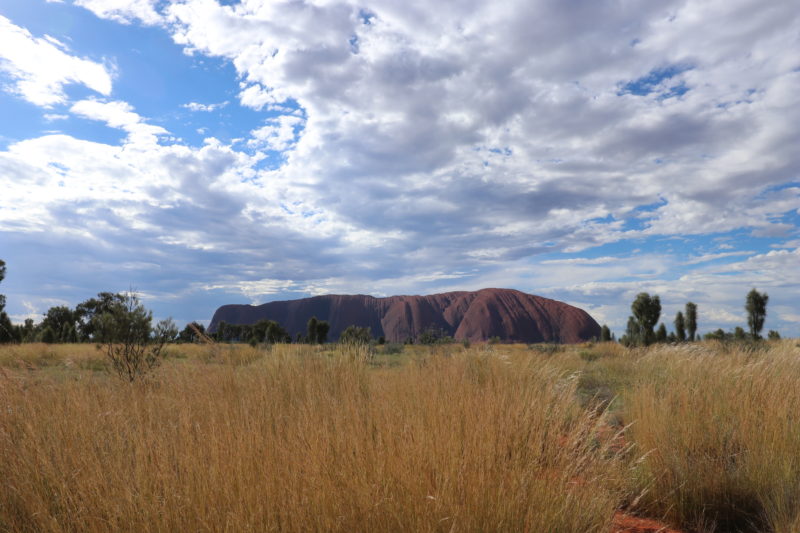 I decided on a day tour because of the high temperature during my visit and the lack of camping/outdoor gear I had with me at the time. I was initially nervous to do a tour that lasts 18 hours, but it was so worth it. My day started with my alarm going off at 5:30am because my pickup time from my hotel in Alice Springs was 6:00am. We started the tour off by driving to Erldunda Roadhouse for a buffet breakfast and a little glimpse of some emus. After this we continued on to Uluru-Kata Tjuta National Park. From there we did a few hikes including Kata Tjuta and a couple around Uluru. During each walk, we learned more and more about the sacred lands and rock formations. The day ended with a visit to the Cultural Center and a massive sunset BBQ overlooking Uluru.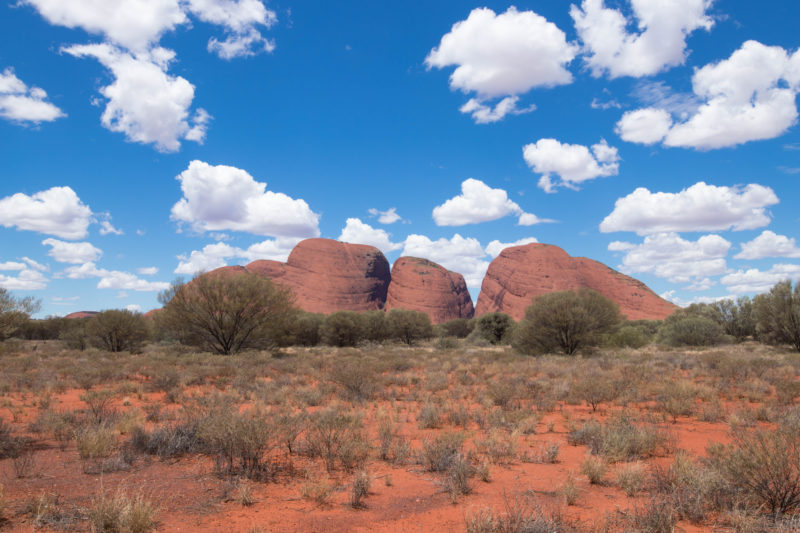 The entire day is well-organized and your guides are incredibly knowledgeable about the land, its history and the people. There are plenty of corny jokes that start as soon as you're picked up and don't stop even when you're driving back so be prepared to laugh. The food on this tour is also one of the best I've experienced on any tour I've done. You're fed breakfast, lunch and dinner as well as plenty of snacks and water throughout the day. They even accommodated me with vegetarian friendly options. We were also given gummy worms after long hikes, which probably started my gummy worm obsession while in Australia.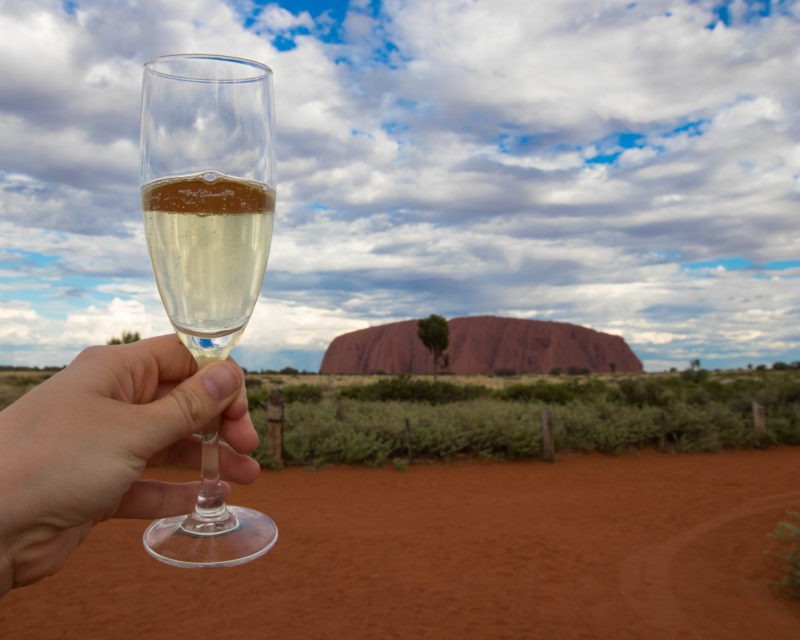 *I payed for this tour myself, all opinions are my own!