So I know tacos are literally everywhere in Texas, but I have narrowed my list for Austin tacos down to four [pescatarian friendly] favorites.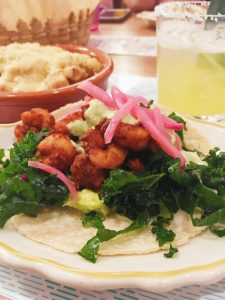 Shrimp tacos are probably my favorite type of tacos so I'm kind of tough on them and these passed the test. The sauteed kale on top was actually perfect and added a great flavor and texture. Not only does 
Fresa's
 have great tacos and drinks, but they also have some pretty great and unique sides. I'd recommend trying their cheesy cauliflower and brussels sprouts, but the grilled sweet potatoes were also great.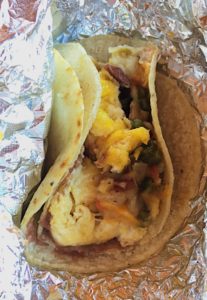 Breakfast tacos can't be forgotten because they are so incredibly delicious and a great way to start the day. This one is from a Shell gas station Star Market, which was pretty busy for good reasons. When my friend told me that's where she was taking me I was a little hesitant, but I would go to this gas station all the time for breakfast tacos if I could.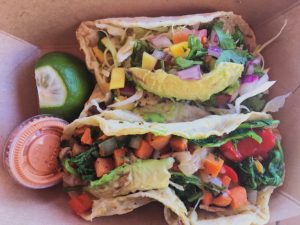 What's a trip to Austin without food truck tacos?
Veracruz
 has some great options for all types of food and also has a ton of juices to sip on while eating. One fish taco and one vegetarian taco were the perfect meal before heading to the airport on my last day here. *This veggie taco is full of cilantro so if you're like me and it tastes like soap then stay away from the veggie and stick with the fish!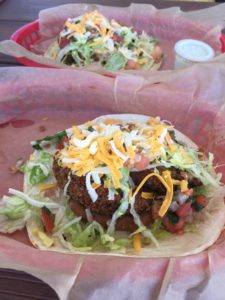 This is the first time I've had fried avocado as the main ingredient of a taco and it didn't disappoint.
Torchy's Tacos
 is an Austin staple and they have a lot of options, which is perfect for when you want to try something new or mix up your normal routine.
*disclaimer: I know there are so many taco options, but here are the ones I've compiled from my quick 4 day stay